PST to PDF Converter — Designed for Perfectionists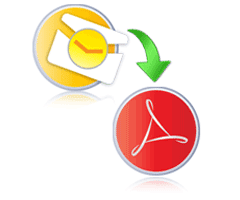 End up your explore for an eminent PST to PDF converter as our reasonably-priced, technically-developed and simple-to-use solution is presented for help. Engineered with an intellect collaboration of conversion algorithms and positive attributes, our software for converting emails from Outlook PST to Adobe PDF format offers a wide range platform for higher accessibility of data. Get our tool that is build up with the potential to save Outlook emails to PDF format, making the PST data easy to view, print and store. With our solution to convert PST to PDF with attachments, Outlook emails are first scanned and then transferred to Adobe application & users are provided solution for their queries like "How do I Convert Emails from Outlook to a PDF File."
Key Features – Save Outlook Emails to PDF with PST Conversion Tool
Multiple File Transfer » Batch Conversion Supported
Our Outlook PST to PDF converter is designed to convert multiple files at once. The software supports batch file conversion with assurance of no harm to data originality.
Understandable Interface » Straightforward Conversion
For user convenience, the software is framed with do-it-yourself like interface that makes the process to save PST Files to PDF simple. The software provides proper guidance as what to do next so that flawless conversion is executed.
Retain Email Integrity » Safe PST PDF Mail Migration
With our brilliantly designed PST Emails to PDF converter, users are provided with the guarantee of maintenance of email properties, attachments and hierarchy of data so that what users receive is an unaltered data.
Supportive To Outlook Editions » Flexible Conversion
Our effective solution for MS Outlook PST to PDF conversion transfers data created with any of the Outlook edition to Adobe file format. Also, the software gets installed on all Operating Systems.

PST File to PDF Converter Free Download
To check out software caliber, you can download its freeware that lets you operate the tool till step one, i.e. you can view the software working till PST file scanning. To Convert PST to PDF, purchase licensed edition of the tool & get complete solution for your query how do I convert emails from Outlook to a PDF.
Customer Assurance